Music on Main Series Schedule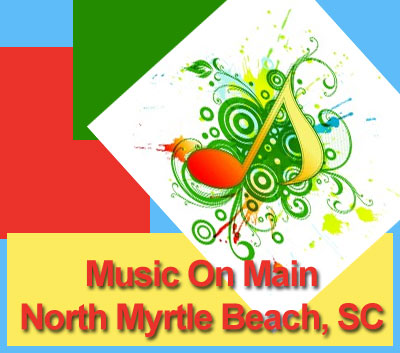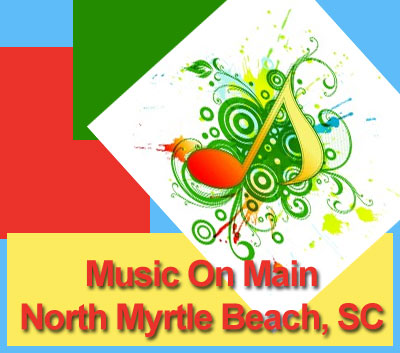 Have you attended any of the events on Music on Main street in North Myrtle Beach, SC this year or maybe in past years?- Be sure to be in downtown North Myrtle Beach for these free concerts held either at the horseshoe on Ocean boulevard or at 202 Main Street.
The shows start at 7:00 pm. Occasionally Mother Nature does not cooperate and the event may get cancelled due to rain and you never know when one of the bands may get switched out. Its always a fun time in downtown, so plan to be there! Grab some food at one of my favorite North Myrtle Beach restaurants. If you have a question, the parks and rec hotline is (843) 280-5570 ext. 1.
If you are coming in from out of town and need a place to stay. Bring your entire family and Stay in an Ocean front Home! Check out Lodging and Accommodations in NMB
2014 Music on Main Schedule
Thursday, May 22 – (Horseshoe)
Carolina Breakers (Beach)
Thursday, June 5 – (Main Street)
Tastes Like Chicken (Variety)
Thursday, June 12 – (Horseshoe)
Night Move Band (Beach)
Thursday, June 19 – (Horseshoe)
The Attractions (Beach)
Thursday, June 26 – (Horseshoe)
Big Time Party Band (Beach)
Thursday, July 10 – (Horseshoe)
The Holiday Band (Beach)
Thursday, July 17 – (Horseshoe)
The Castaways (Beach)
Tuesday, July 22 – (Main Street)
Deluge (Variety)
Thursday, July 24 – (Horseshoe)
Fat Jack Band (Beach)
Tuesday, July 29 – (Main Street)
The Revival (Rock, Variety)
Thursday, July 31 – (Horseshoe)
Fantastic Shakers (Beach)
Thursday, August 7 – (Main Street)
The Wannabees (Variety, Classic Rock)
Thursday,August 14 – (Horseshoe)
Gary Lowder & Smokin' Hot (Beach)
Tuesday, August 19 – (Main Street)
Paperwork (Pop, Rock & Oldies)
Thursday,August 21 – (Horseshoe)
Carolina Soul Band (Beach)
Tuesday, August 26 – (Main Street)
Tastes Like Chicken (Variety)
Thursday,August 28 – (Horseshoe)
Atlantic Groove (Beach)
Thursday, September 4 – (Main Street)
Tru Sol (Motown, Top 40, Party)
Thursday, September 18 – (Horseshoe)
Hip Pocket (Beach/Variety)
Tuesday, September 23 – (Main Street)
Smokin' (80's/Arena Rock Tribute Band)
Thursday, September 25 – (Horseshoe)
Jim Quick and Coastline (Beach)
For day of event weather information call (843) 280-5570 ext. 1