Hello Friends,
Here is the list of things scheduled for North Myrtle Beach on Sunday, July 24th.
Ray's List for Sunday, 7-24
Gospel Brunch at HoB 9AM
Joan Burton at Patio's Tiki Bar 12PM
Cornhole Tournament at Castaway 12:30
Blackwater at OD Pavilion 1PM
Southside Saints at Ocean Annie's 1PM
No Limit at Taco Mundo 2PM
Swift Creek at Murphy's 3PM
Paul Grimshaw at Archie's 3PM
Elijah Myers at Deckerz 4PM
Root 65 at Marina Bar 4PM
Catatonic Patio's 4:30
Steve and Susie at Martini 5PM
Albert Simpson at Lulu's 5PM
Dawn at Ocean Annie's 5PM
Emory West at Bouy's 6PM
Tammy Barbour at Ducks Cafe 6PM
Keep It Goin' at Dirty Don's 6PM
James Hood at Molly Darcy's 6PM
Thomas Road at Local Bar 6PM
Alan Bibey at Boardwalk Billy's 6PM
Jimmy Roca at Grumpy Monk 6PM
Johnny White at Landshark 6PM
Dustin Brown at Nacho Hippo 6PM
No Limit at Clearwater 6PM
Double Exposure at HOTOs 6:30
Songs From The Road at HoB 7PM
Butcher Shop at Dockside Village 7PM
Judds Tribute at Club Rewind 7PM
Karaoke at OD Arcade 8PM
Southside Saints at Duck's 8:30
Open Mic at Jays – LR 8:30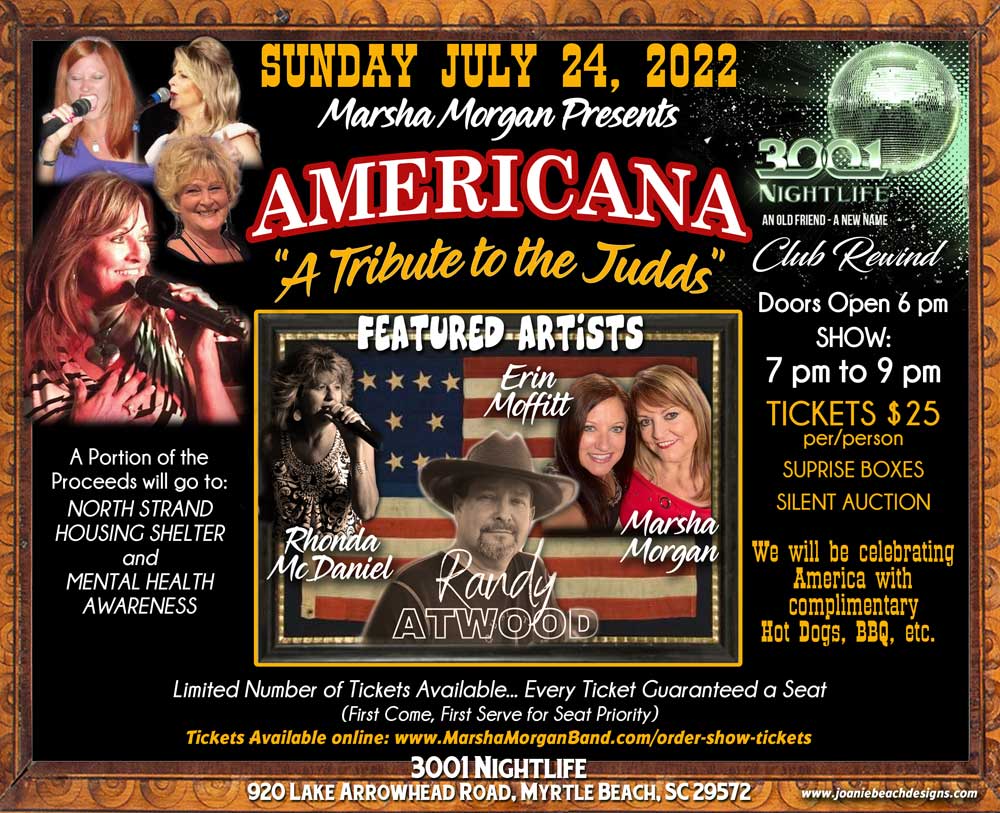 Beach Music Fans in NMB and Beyond!
I am updating my beach music online website – thank you for supporting Carolina Beach Music and all of my efforts to promote beach music over the last 20 years. I have been asked about the band schedule page. A few bands have been added, some have been removed based on inactivity or changes in their website. Please let me know on the website what needs to be added.