Have you ever heard of Cherry Grove Manor? If you have lived in North Myrtle Beach or been going to Cherry Grove for more than 7 years, then you may remember the hotel resort in the Cherry Grove section of North Myrtle Beach, SC. Based on recollections of some that have been in this area longer than me, it was a small Mom and Pop type Family owned hotel resort located at 21st Avenue and North Ocean Boulevard.

Manor is Closed and Gone
They had 43 units available rent by the night or by the week. It is no longer standing and has been gone for several years.
Why am I Writing About Cherry Grove Manor?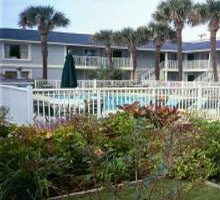 You may ask why I chose to write about this property, being that it is no longer standing on its previous NMB location. I was doing some research about Cherry Grove and ran across the name of this resort and thought it was odd that there was virtually nothing about it on the web that I could find. People seemed to be looking for it quite a bit. It is not located on Little River Neck Road as some pages may suggest. Google even has it located there, but I think that may be a mistake that has not been corrected. I decided to post this article in case anyone was interested in commenting about this resort. Did your family ever stay there?
Fast Forward to 2015
What is located at 21st Avenue now? You will find Wyndham Vacation Resorts Towers on the Grove in the former location of Cherry Grove Manor. They offer ocean front condos and suites with lots of amenities; lazy river, pool and of course the beach.
Stay in Cherry Grove
Cherry Grove is one of my favorite sections of North Myrtle Beach. It used to be it's own township before joining with the other townships to become North Myrtle Beach. Cherry Grove is a more laid back section with lots of choices for family vacations. You will find many great oceanfront homes and cottages. If you prefer a condominium, you will find both small boutique type condos as well as the BIG Resort condo buildings with lots of extra amenities.
Attractions in Cherry Grove
If you are looking for lots of activities other than the attraction of sun, sand and surf, you may find yourself frequently in your vehicle. Cherry Grove is convenient to a lot of restaurants and things to see and do, but few are located in Cherry Grove. You have the fishing pier, a few dining options, putt putt and shops. Most will find what they are looking for just a short drive to other sections of NMB, like Ocean Drive, Windy Hill and Crescent Beach. The sights and sounds of Myrtle Beach is not far south and may give you more even more things to see and do.
Cherry Grove Rentals
If you are looking for a place to stay in NMB. Check out our lodging and accommodations section.